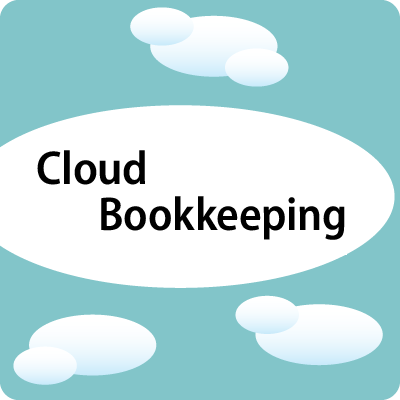 Cloud Bookkeeping
The team at Account Mobility serves as your one-stop resource for cloud based accounting services. We use the most current applications, software, and training to streamline your accounting and make it accessible from anywhere, since it is stored in the "cloud". This is perfect for busy business owners that are constantly on the go. You need access to your financial information from your workplace, home, or cell phone, and we are here to make that a reality for you!
With decades of combined experience, our team will lead you through the conversion process of updating your accounting processes to be streamlined and accessible from anywhere in the world. We strive to make this process smooth and exceed your expectations with our excellent customer service and support. We look forward to working with you!
Quarterly or Monthly Review
We offer two recurring review services based on the size of your business, which provide you with accurate financial statements. 
Quarterly Review: typically $250K or less

Quarterly bookkeeping review clients must choose one of our bundled packages below.

Monthly Review: typically $250K or more

Monthly bookkeeping review clients can standalone bookkeeping or one of our bundled packages below.

We do not provide our tax or strategy services without bookkeeping.
Bundled Services
Bookkeeping and Tax

Bookkeeping and Strategy

Bookkeeping, Tax and Strategy
Clean Up & Setup
Account Mobility is skilled in cleaning up books that have been placed on the back-burner for months or years. We can quickly and efficiently catch up your accounting in order for you to apply for loans, file taxes, or produce accurate financial statements. Additionally, we are well trained in best practices for converting your old accounting process into a new "cloud-based" system. We will walk you through the process and be with you each step of the way to ensure a smooth transition to your new and improved accounting process!
We only do clean up and/or setup when you choose ongoing bookkeeping services. This is to prevent the recurring need for retroactive annual cleanup services and enable proactive bookkeeping practices.
Client Hub
Client Hub's modern workflow platform has client experience built-in, so it automates getting client answers and makes you so efficient that neither your team nor your clients can imagine going back to the old ways.

Payroll
Do you want to set up a synced payroll to accounting workflow? Are you having trouble reconciling your liabilities? Does your office manager need training or troubleshooting on payroll?
We love to help businesses setup their payroll to accounting workflows & troubleshoot their balance sheet to find out why their liabilities are not tying out! (yep, we are geeky like that!) We only set up synced workflows because if a computer can do it, why would you want to still enter payroll manually? If your payroll company does not sync to your accounting file, then we help convert you to a payroll that does sync or vice versa, get your biz on an accounting platform that is capable of importing payroll.
Merchant Services
One major expense for small businesses is those pesky merchant services fees that add up! We have solutions for very low rate merchant services solutions that integrate with your accounting software to make the flow of invoices and payments seamless.
Account Payable & Receivable
If you need assistance with a specific accounting process, such as accounts payable or receivable, look no further! We can streamline these processes for you or offer a dedicated bookkeeper to your business to work specifically in these areas. We'd love to chat with you about our solutions!
Collections
Are you struggling to collect on past due invoices? Are you ready to write-off a significant amount of bad debt expense? Let us help! We have new technology that can quickly contact non-paying customers and help resolve your outstanding accounts receivable.

Moving your business toward success

Named a 2020 Top 100 ProAdvisor by Insightful Accountant, an independent news and information source written specifically for the small business advisor to keep up with current technology, trends in the industry and continuing their education.