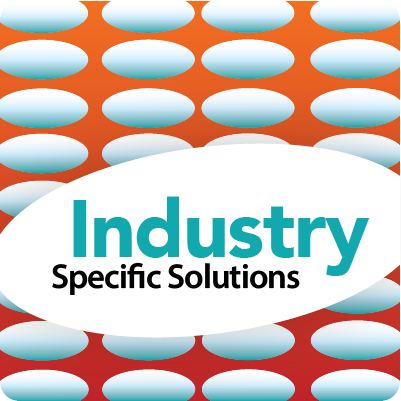 Industry Specific Solutions
What sets Account Mobility apart from the rest? We tackle those industries which other accounting firms don't want to manage or don't have the staff trained to help.
Inventory: Lot Tracking, Serial Numbers, Bar Coding, Multi-Sales Channels, Warehousing
Field Services: Electrical, Plumbing, HVAC, Landscaping, Pool Services
Contracting: Project & Construction Management, Specialty Reporting
Inventory
Inventory management is a discipline primarily about specifying the shape and placement of stocked goods. It is required at different locations within a facility or within many locations of a supply network to precede the regular and planned course of production and stock of material.
Inventory examples
While accountants often discuss inventory in terms of goods for sale, organizations – manufacturers, service-providers and not-for-profits – also have inventories (fixtures, furniture, supplies, etc.) that they do not intend to sell. Manufacturers', distributors', and wholesalers' inventory tends to cluster in warehouses. Retailers' inventory may exist in a warehouse or in a shop or store accessible to customers. Inventories not intended for sale to customers or to clients may be held in any premises an organization uses. Stock ties up cash and, if uncontrolled, it will be impossible to know the actual level of stocks and therefore difficult to keep the costs associated with holding too much or too little inventory under control.
While the reasons for holding stock were covered earlier, most manufacturing organizations usually divide their "goods for sale" inventory into:
Raw materials – materials and components scheduled for use in making a product.
Work in process, WIP – materials and components that have begun their transformation to finished goods. These are used in process of manufacture and as such these are neither raw material nor finished goods.
Finished goods – goods ready for sale to customers.
Goods for resale – returned goods that are salable.
Stocks in transit.
Consignment stocks.
Maintenance supply.
Are Square, Shopify & Paypal keeping you up at night?
Consider reaching out to us to automate your order & shipping workflows!
Let us help you with Single & Multi Location inventory tracking,
Advanced Inventory
Lot & Serial number tracking
Pick-Pack-Ship.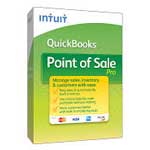 Field Services
Field service management (FSM) refers to the management of a company's resources employed at or en route to the property of clients, rather than on company property. Examples include locating vehicles, managing worker activity, scheduling and dispatching work, ensuring driver safety, and integrating the management of such activities with inventory, billing, accounting and other back-office systems. FSM most commonly refers to companies who need to manage installation, service or repairs of systems or equipment. It can also refer to software and cloud-based platforms that aid in field service management.
Field service management is used to manage resources in several industries.
In telecommunications and cable industry, technicians who install cable or run phone lines into residences or business establishments.
In healthcare, mobile nurses who provide in-home care for elderly or disabled.
In gas utilities, engineers who are dispatched to investigate and repair suspected leaks.
In heavy engineering, mining, industrial and manufacturing, technicians dispatched for preventative maintenance and repair.
In property maintenance, including landscaping, irrigation, and home and office cleaning.
In HVAC industry, technicians have the expertise and equipment to investigate units in residential, commercial and industrial environments.

Contracting: Project Management & Specialized Reporting
Construction management (CM) is a professional service that uses specialized, project management techniques to oversee the planning, design, and construction of a project, from its beginning to its end. The purpose of CM is to control a project's time / delivery, cost and quality—sometimes referred to as a project management triangle or "triple constraints." CM is compatible with all project delivery systems, including design-bid-build, design-build, CM At-Risk and Public Private Partnerships. Professional construction managers may be reserved for lengthy, large-scale, high budget undertakings (commercial real estate, transportation infrastructure, industrial facilities, and military infrastructure), called capital projects.
Our specialties
Project & Construction Management, Specialty Reporting
RESIDENTIAL: Residential construction includes houses, apartments, townhouses, and other smaller, low-rise housing, small office types.
COMMERCIAL: This refers to construction for the needs of private commerce, trade, and services. Examples include office buildings, "big box" stores, shopping centers and malls, warehouses, banks, theaters, casinos, resorts, golf courses, and larger residential structures such as high-rise hotels and condominiums.


Named a 2020 Top 100 ProAdvisor by Insightful Accountant, an independent news and information source written specifically for the small business advisor to keep up with current technology, trends in the industry and continuing their education.