Are you overwhelmed when it comes to managing your field service business?
Do you want to eliminate your stress by choosing an app and integrating into quickbooks?
Careers
ONBOARDING & CLIENT RELATIONS MANAGER
We are searching for a self-motivated, tech-savvy professional, able to manage their own work pace & work around client schedules. The right candidate will be responsible to Onboard new clients after they e-sign a Proposal. They will train clients on our tech stack to ensure client success & team communication. Responsibilities will also include setting up the internal team jobs according to the Proposal, setting up client trainings, follow up with existing customers to troubleshoot their needs, requesting social media reviews & providing value-add services to our practice workflow.
EXPERIENCE
Business or Marketing or Communications Degree, Accounting Minor a plus. Project Management skills.
APPLY TODAY!
Business or Marketing or Communications Degree, Accounting Minor a plus. Project Management skills.
Send your resume to Stephanie@accountmobility.com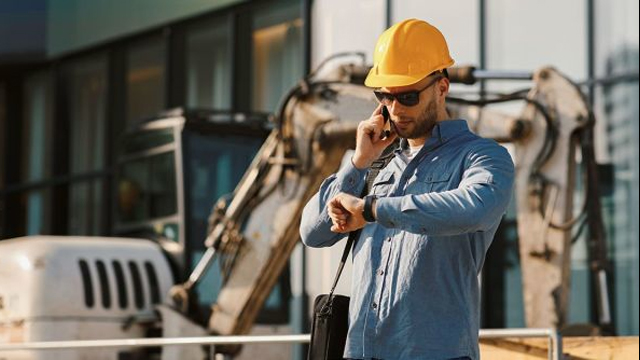 ARE YOUR GUYS LYING ON THEIR TIMECARDS & THEIR WHEREABOUTS?
You can use Technology and better Dispatch and Tracking Software to Manage your Team creating Cost Savings.

Does your Office Manager need more Training?
We love to help businesses be self sufficient & offer recorded training sessions specifically for your business workflow.
Are you having trouble with your …?
We fix both QB desktop and QB online files.
Do I need a bookkeeper if I have an accountant?
This really depends on the size of your business, how involved the business owner is in their books & how much time they have available. In most cases, as a business grows, remote bookkeeping is the first outsourced option business owners need!
What our clients are saying
Stephanie To The Rescue
"Our books were several months behind and in a state of disarray, as were the previous years taxes. Then we had a computer crash and a whole year's worth of data was lost. Our business moves fast, and we didn't have time to recreate the lost data let alone get the books caught up. Stephanie to the rescue. She and her team got to work recreating the lost data and then brought our books and our balance sheets up to date. None of this was an easy task as she and her team had to first learn our business, client list, and our fee schedules and then organize our paper invoices in preparation for data entry. But she didn't stop there. Turns out our technologies were several years outdated. Stephanie found us the platforms to move our books and our payroll forward, streamline our invoicing and data entry, and help us keep them up to date. Finding Stephanie to help us with our books was a stroke of luck at exactly the right time. Whether your books need to be brought up to date or for your regular month to month bookkeeping needs, Stephanie and her team do wonderful work. We would highly recommend her for your bookkeeping needs."
– Anita Sociniski
A&N Stoneworks
Industry: Speciality Trade Contractors
Uses: QuickBooks Online, 3rd Party Apps
Services Received: Accounting, Book cleanup, Bookkeeping, Business budgeting and forecasting, Consulting, Cost accounting, Payroll, QuickBooks consulting, QuickBooks Payroll, QuickBooks setup, QuickBooks training
Step Function QBO Improvement
"Stephanie and her team at Account Mobility are phenomenal. Phenomenal. I'm repeating that because it's true. They've worked not only on a variety of mutual clients of ours, doing amazing work for them in QBO setup, Chart of Accounts, etc… but Stephanie has personally been instrumental in helping architect our own QBO file and the guidance that we do for Setups of our clients. She is an incredibly thoughtful and patient educator and teacher of all things QBO and Bookkeeping, I can not emphasize this enough. We had a situation with a client that we needed help unwinding a bunch of transactions that were loaded incorrectly by us and Stephanie was able to clean up the entire matter in less than 45 minutes while simultaneously educating me and my team on how to avoid the issue going forward. The title for this review is Step Function QBO improvement, and it's the completely accurate way of describing Stephanie's help in our QBO journey."
– Benjamin
Freedom
Uses: QuickBooks Online
Services Received: Book cleanup, Bookkeeping, Consulting, QuickBooks consulting, QuickBooks setup, QuickBooks training
Highly recommend
"I contacted Stephanie because I was interested in doing my own accounting after a bad experience with my bookkeeper. I have zero accounting experience, and I had tried to use QuickBooks in the past without success. She is a wonderful teacher! Stephanie is clear and thorough, and in just a couple of sessions everything is running smoothly and I have up to date information about my business anytime! She helped me set it up so that credit card and banking transactions populate automatically. We set up my employee with limited access which allows her to keep track of sales and invoices without seeing confidential financial information. I have so much more information than I ever got from my bookkeeper, and that allows me to make much better decisions for my business. She helped me set up QuickBooks payments at a better rate than I was getting from square, and full service payroll that files all my taxes for me! She has made such a difference in my life. I was running my business blindfolded, and I can't thank her enough for all she has done. And it's easy to use! I am able to do my own accounting in less time than it took me to communicate with my former bookkeeper. Thank you Stephanie!"
– Michele
Industry: Offices of All Other Health Practitioners
Services Received: QuickBooks setup, QuickBooks training
Moving your business toward success

Named a 2020 Top 100 ProAdvisor by Insightful Accountant, an independent news and information source written specifically for the small business advisor to keep up with current technology, trends in the industry and continuing their education.